Covid 19 Update: We have plenty of space, so can easily accommodate the regulation requirements, but please do not visit if you have Covid 19 symptoms or have been exposed.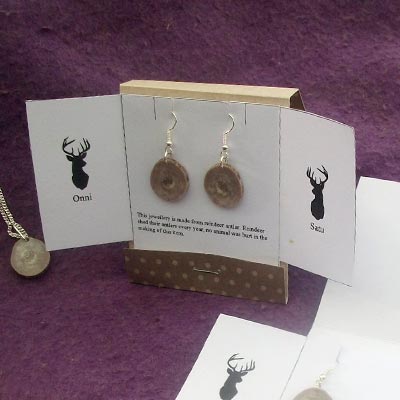 Our Reindeer Shop

Reindeer products
We sell many unique  handmade local festive gifts and products, including items created from our very own reindeer's antlers.
Read more

Christmas trees
Having grown and sold Christmas trees for over 30 years, we have built a strong reputation for excellent tree quality and size range.
Read more