Book to visit Santa
From: £9.00 per person to visit Santa
**Santa Visit also includes access to see our reindeer**
A family visit to Santa. Preferably no more than 6 people, otherwise it gets a little crowded 🙂
FULLY BOOKED – While Santa's Grotto is fully booked at this time, please come along to visit the reindeer where you can check for any Santa's Grotto cancellations on the day.
All Bookings for our Christmas Event 2021 open on 1st September.
Booking Your visit to Santa's Grotto (which includes seeing the reindeer).
We will be opening our gates from 20th November up to and including 31st December for the public to come and visit our reindeer herd and Christmas shop, and see Santa*
Opening times:
Thursday – Saturday 10:00 am – 5 pm.
Sundays open until 4 pm.
Closed Monday-Wednesday, except we are also open Mon 20th Dec right through to when we close at 5 pm Christmas Eve.
Special Late Night Opening 6 pm until 8 pm Saturday 18th of December. 
Santa's Grotto will be open every weekend from 20th Nov to 19th December, and then we are also open from  20th December every day until we close at 5pm on Christmas Eve.
We are then closed Christmas Day and Boxing Day.
We open again on 27th – to 31st December to see the reindeer, however Santa will be away on holiday after Christmas.
If you decide to change or cancel your booking we will not be able to refund, so why not gift your original booking to someone whom you know will cherish this unique gift.
Carer's can go free when visiting with a group of 6 or more in their care. Proof of status will be required.
Please bring a coat, strong and sturdy shoes, boots or wellingtons when visiting our Cotswold Reindeer Herd site in Ampney Crucis.
During your visit
Please make sure you are ready to enter Santa's Grotto at your allotted time – Santa has a busy schedule to make sure he can see all of the children.
Visits to Santa usually last roughly 7 minutes and he will need an hour lunch break between 12pm and 1pm every day. Children under 1 years of age are free to visit Santa but will need an accompanying adult. During your visit to Santa, all children over 1 year old will receive a gift.
Book a professional Picture with Santa
We offer professional photography for you and your family at £7.50 per photo (or only £7 when booked online), or £12 for two (or only £11.50 when booked online), £5.50 each for multiples above 3 photos. Presented in a tastefully embossed frame, so you can send this as a unique gift, or keep the memory forever.
Once you have selected your time slot and are directed to your basket, you will be shown 1 and 2 photos options to add to your booking.
Buy moss to feed our reindeer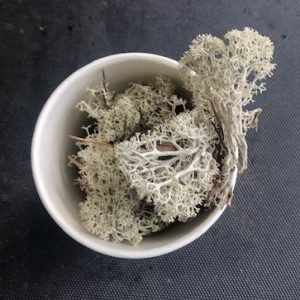 Small Cup of Reindeer Feed
£1.00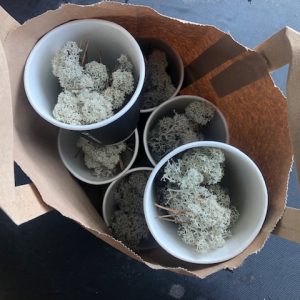 Family Tub of Reindeer Feed
£6.00
Once you have made your booking you will be sent an email with your booking reference. When you arrive, let our admissions team know what your reference number is. There is no need to print out the email, you can show it on your phone or just make a note of the reference number.
All tickets purchased online are valid for one occasion, are non-refundable and cannot be used in conjunction with any other offer.
To find out more about what to expect on your arrival, check our current Visitor Guidance.